How to Brighten Up Your Bedroom
Posted by Diane Martinez on Monday, April 29, 2019 at 8:00 AM
By Diane Martinez / April 29, 2019
Comment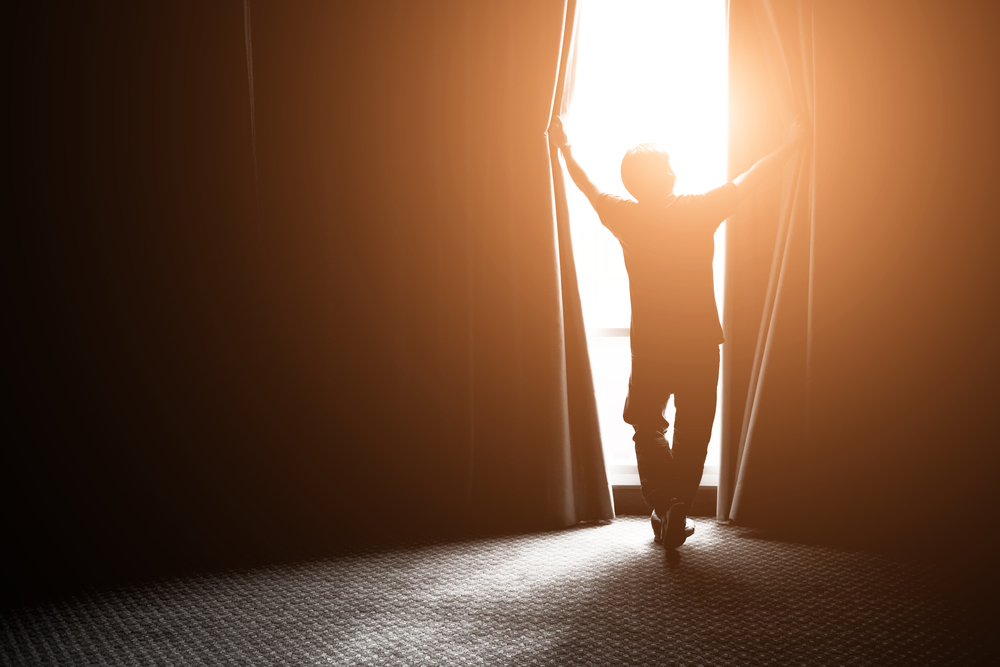 Moving into a new home or refurbishing an existing space comes with a surprising list of tasks, most of which are concerned with blending your personal style with functionality in a living space.
Decorating homes for sale in Huntington Beach can be a challenge for amateurs - and in a poorly designed bedroom, you can be left feeling low-spirited. What is supposed to be sanctuary of relaxation ends up draining you out. Spaces lacking natural light may give off the impression that you are living in a post-apocalyptic bunker, which only adds to your list of grievances.
Not everyone is a professional when it comes to redecorating but with a few styling tricks you can brighten up your bedroom, making it look right out of a lifestyle magazine.
The Bed
A bed is the heart of a room that induces cohesion when set with other elements around it. Its size, placement, and accessories determine the atmosphere of the room and may take up most of your planning time. Ideally a 10'x10' room can handle a Queen-size bed while a 12'x12' room is suitable for a King. Placing beds against walls rather than in corners, with sufficient walking space on either side opens up the look of the room.
A mid-tone finish to the furniture is ideal if the room is large and saturated with bright colors, while cooler and neutral undertones work best for smaller rooms. Dark finishes work well when paired with soft hues of bedding and accessories.
Further softening of tones is possible by adding textiles that complement the finish of the bed. Add bed sheets in lighter tones, accompanied with brightly printed duvets folded at the foot of the bed, stacked with large pillows and brightly colored cushions on top to emanate a relaxing appeal.
Accessorize Your Space
Mirrors reflect natural light, and if placed in appropriate dead spaces, reduce the need for excessive light fixtures. Placing mirrors above your bed or on walls adjacent to the window to utilize the natural light, creates the illusion of extra space. Bigger mirrors add more space perception; however, a collage of smaller mirrors placed closely together will add design, and style as well.
Incorporating nature into your Zen space adds positive energy to a room. Choosing multiple indoor varieties of plants that can survive in dimly lit places will uplift the mood of the room. Art cheers up dead spaces, so add a splash of color to your walls by hanging art or decal pieces, which blend in with the theme of the room.
You can also opt to decorate with personal memories in your space by framing pictures and photos. This adds more than just aesthetics, it animates dim walls and uplifts your mood. Placing rugs adds luxury and dimension to a room while bringing all elements together, much like the bed. Setting colorful and intricate rugs adds to the aesthetic appeal and reflects your personality.
Go Light
When buying a home in Orange County, consider houses with white paint. White reflects natural light and ends up as the default paint option when lighting up a room. However, when the inflow of natural light is limited the room appears flat and dingy. Adding layers of color counteracts this problem; however, steer clear of garish and bold tones that can make a room look suffocating.
Opt for brighter yet soothing colors instead to add dimension to a room. Warm toned neutrals with matte finishes, and softer hues add depth while elevating the general ambience. The bedroom is a place to relax and unwind; hence, think in terms of Lavender, Powdery Blue, soft yellows and Dove Gray.
Framed wallpapers behind headboards draw the visual towards a focal point, enabling the space around it to seem larger - and is a great trick when on a tight budget.
Illuminate
A good inflow of natural light can uplift the mood in a dreary room and large windows bring in the illusion open spaces. With smaller windows, the same illusion can be achieved by cleverly placing light fixtures and drapery.
Mounted curtains or blinds closer to ceilings rather than window frames draw the eyes upwards, highlighting the height of the wall, while using curtain rods to hang curtains at their maximum width make windows seem larger.
When faced with a dearth of windows, light fixtures pose as the solution. Big accents compliment larger bedrooms with higher ceilings. Integrate a few statement chandeliers to bring charm and illumination to a dimly lit room.
Sconces add glow without occupying space in smaller rooms while adding the right touch of glam. Place them on either side of bed, slightly higher than the headboard to give illusion of a bigger space. Use dimmers to control the level of illumination throughout the day.

Decorating can be a pleasurable activity if you have a basic plan in mind. Remember to start with small changes initially if the entirety of it seems daunting and you too can have a luminous stress-free dream house in no time.