Community Spotlight: All About Balboa Peninsula In West Newport Beach
Posted by Diane Martinez on Thursday, December 27, 2018 at 10:08 PM
By Diane Martinez / December 27, 2018
Comment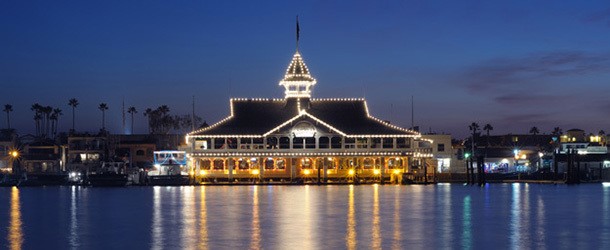 Combining luxury living and old-fashioned charm, Balboa Peninsula is a neighborhood in Newport Beach, California. It is a combination of entertainment spots, good accommodation and a spot that offers a chance to integrate with history. Balboa Peninsula has been made popular by some historical buildings which include Balboa Pavilion (built in 1906), the Balboa Fun Zone (established in 1936), Balboa Inn (established in 1929), and Balboa Theatre (established in 1928). Balboa Peninsula is also a traditional surf and bodysurfing hotspot. Generally, homes in this neighborhood are in small lots with houses ranging from tiny cottages to ultra-luxurious multi-million mansions.
Balboa Island initially started as a 1000-acre piece of land in the Newport Bay. A harbor was then dredged to create Balboa Island in 1899. Its development and connection to Los Angeles through the Pacific Electric Railroad made the value of the property on the island quickly escalate to $5 million within 15 years. Its main landmarks including the Balboa Pavilion, Fun Zone, Balboa Bar and the Christmas Boat Parade of the island has been built since then and acted to offer visitors accommodation and entertainment. In 1916, the island was officially included in the Newport Beach city. Balboa Peninsula is one of the best holiday destinations in the Orange County.
The neighborhood is located about 1-hour drive from Los Angeles, a 48-mile distance. It is characterized by a beach style, and it offers a big range of homes whose values are worth the prices. With social amenities well available for the interested new homeowners, the neighborhood offers different types of homes ranging from gated communities, Waterfront homes, Ocean View homes, Historic homes, Bayfront homes, Newport Coast homes to Newport Beach homes. The average price per square feet is $1643.32 with $2,922,000 as the median home price.
Balboa Peninsula Amenities
Among the great historical amenities is the Balboa Pavilion which was built in 1906. It is the most famous landmark as well as the oldest building still standing in Newport Beach. It serves as a marine recreation facility. It features sport fishing boats, harbor sightseeing cruises, a passenger catamaran to Catalina Island, Grand Ballroom and the Harborside Restaurant. Another great spot is the Wedge, situated at the extreme end of Balboa Peninsula. It is popular for its wedge shaped waves which make it popular for surfing.
Balboa Peninsula homes are convenient for individuals of all life stages. The homes are of different sizes and cost to suit homeowners' different tastes and preferences. With its fabulous amenities and historical buildings, Balboa is a great tourist destination too. Fun activities include waterfront boardwalks, on which one could take a stroll alone or with their family, sun-filled beaches. The Balboa Island Ferry was established in 1919 and has continuously served the residents. There are exciting shopping areas, restaurants bars, parks and coffee shops within Balboa Peninsula. Balboa Peninsula is served by Newport City School District. The district features 6 schools; 17 preschools, 7 elementary schools, 7 middle schools and 3 high schools. All the schools in the district are rated 'above average.'
Living in Balboa Peninsula provides a suburban feel. Enjoy playing beach volleyball, sunbathing, surfing or bike riding- all a walking distance for Balboa Peninsula homes! These together with the nostalgic Fun Zone and remarkable amenities, you can't help falling in love with Balboa Peninsula. Other similar neighborhoods within this area include Mai Kai Condominiums and Cliffhaven.
Balboa Peninsula Health
Balboa Peninsula's health system is great. The above shown is the Hoag Memorial Hospital Presbyterian, one of the health facilities that serve the community. The hospital is known to treat about 30,000 inpatients and 350,000 outpatients in a year. It was built in 1952 through a fund drive by the Presbyterian Churches in the area. The hospital consists of four emergency care hospitals, seven health care centers and 2 acute care centers. It is a well-equipped facility which provides specialized care in cancer, women health, emergency cases, cardiovascular cases, neurological cases and many more.
Balboa Peninsula School System
The neighborhood is also served by several prestigious schools. There are 29 schools in the area, where 26 are rated above average under GreatSchool Rating. Only three schools are not rated. Some of these are the Newport Elementary School and the Edison High school. Edison High school is a public school that offers four-year high school skills that also include extracurricular skills; the school is well equipped for sports indulgence. It has an acceptance rate of 50%, average class size of 9 students. It is affordable and offers education from grade 9 to grade 12. Schools' populations in Balboa Peninsula are made of students of different backgrounds and races, a characteristic for integration which is a great ingredient for both academic and wholesome growth.
Schedule A Tour Of Balboa Peninsula